So I am not Irish and totally do not claim to have any Irish charm- even in the littlest. So this meal is really just fun, easy, and green! My girls loved it and I think it could be cute for anyone wanting to celebrate St. Patty's Day with little ones.
For our meal I used the little artwork drawings we made earlier in the day as our place mates. I served us up some old fashion Sprite in bottles with cute straws. Pan fried Bratwurst and sauerkraut, made some Leprechaun Potatoes, Rainbow Fruit Salad, and for dessert Lucky Charm Bars. See below on how you can do the same this St. Patty's Day!
Menu:
Bratwursts
Sour Kraut
Hotdog buns
Pickles
 Baby Red Potatoes
1 Onion
2 Green Peppers
Sprite
Fruit Dip
Blueberries
Purple Grapes
Kiwi
Strawberries
Oranges
Pineapple
Lucky Charms
Marshmallows
Butter
Rolos & Skittles
Cellophane bags
Leprechaun Potatoes
 Wash & rinse baby red potatoes
Cut potatoes into coin like shapes
Dice onion
Sautee potatoes and onion in olive oil on med-low for 10-15 minutes
Season with salt, pepper, & garlic to taste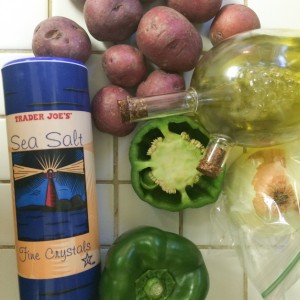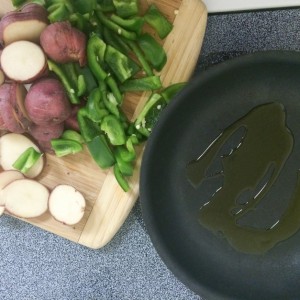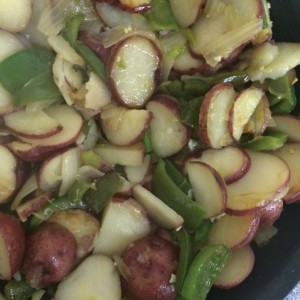 Treat Bags
 Open Cellophane bags and fill with Rolos and or Skittles
Attach cute note with charming saying for the ones you love like
"Forget the rainbow I already struck Gold with you Love" or for a bag filled with Skittles, "You make me happy when clouds are gray." "You make my world filled with color."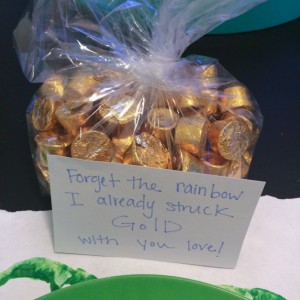 Rainbow Fruit Platter
 Wash & Rinse your rainbow colored fruit (Red, Orange, Yellow, Green, Blue, Purple)
Cut up your fruit into kid friendly sizes
Use a circle tray to help you create the round shape of the rainbow Something like a pizza pan or a circular serving tray will work great
Make your fruit dip out of cream cheese & powdered sugar and or buy yourself some Vanilla yogurt or Noosa Coconut Yogurt to use for dipping sauce. We are obsessed with Noosa so we went with that
 Lucky Charms Bars
 Melting one stick of butter
Adding in one bag of marshmallows
Mixing in entire box of cereal
Take mixture & press into glass pyrex pan with wet hands
Let cool and cut before completely set
I cut the Leprechaun out from the cereal box and placed him on top of the bars just to make our table a little more festive.