Family Christmas photos are a tradition our family does every year and as a professional lifestyle photographer, I feel like I have expert advice, tips, and ideas to share for this blog post. So I decided to list 5 big pointers to help make this year's Christmas photos turn out great!
1. Get your outfit! Buy moms outfit first (seriously this is make or break) Find something you feel pretty in and then dress your family around that. Kids outfits are so much easier to buy then adults so start with mom first, then the kids, then dad.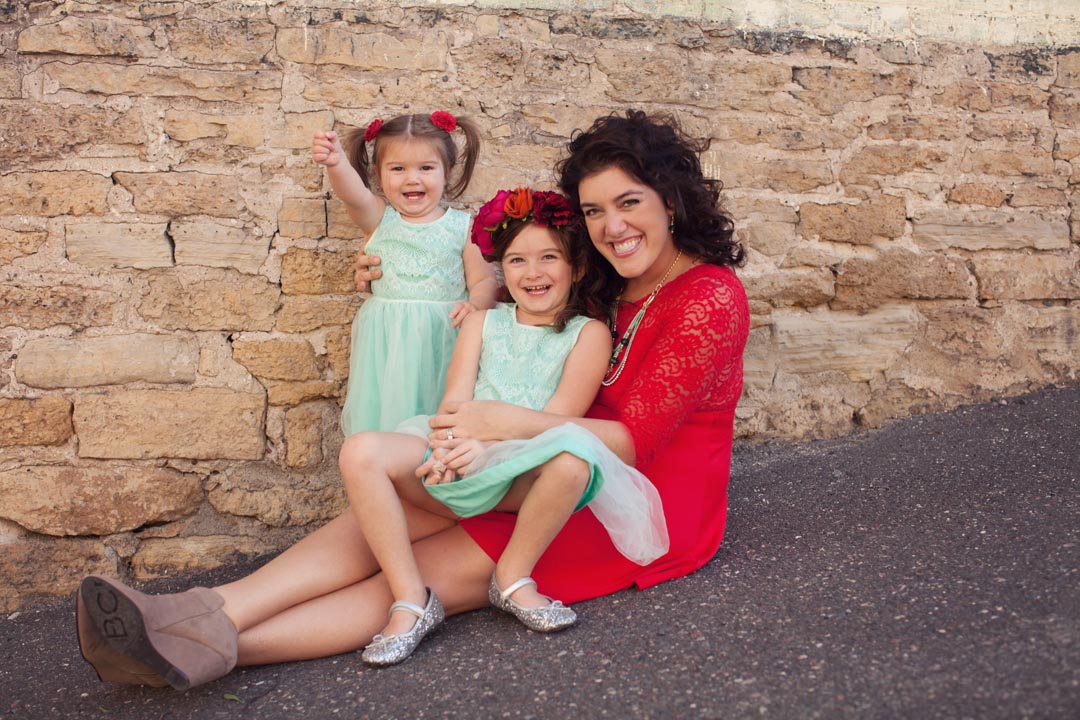 Our Outfits were styled in a fun color combo this year because I already had the teal dresses for the girls from a wedding this past summer, and then I had purchased the red dress but never wore it. The challenge was how to tie them all together. To do this I wore a teal necklace, the girls wore red bows in their hair, and then my husband was the hardest to find – but he wore a mix of both colors!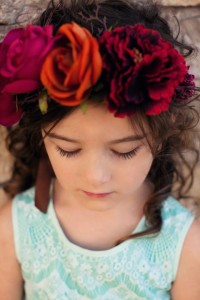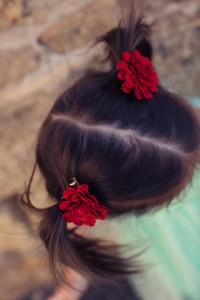 The Red dress, floral clips, floral crown, & men's sweater where all from H&M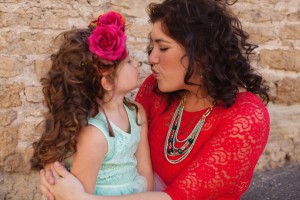 Teal necklace Charming Charlie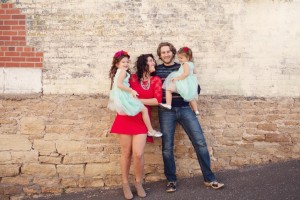 Women's gray suede heel booties from DSW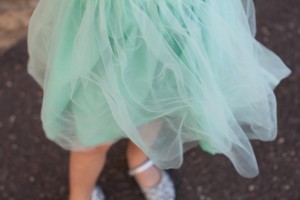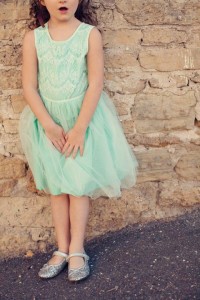 Girls teal puffy dresses from Carters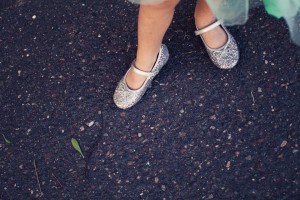 Girls sparkle shoes from Target
2. Pick your Photog! Book your session with a professional or friend. If you go the professional route ask your photographer if she does mini sessions as they typically are more affordable, ask if she has a slow season where she would be willing to strike a deal (typically Feb-May), and ask if she includes the digital files. If you go the friend route set a day, location, and time. Bring along a grandparent or someone who is great with your kids to help make them laugh or be silly for the camera. Often times the biggest difference between professionals and amateurs, besides quality, is the amount of sessions they photograph and the amount of time it takes. I can photograph a family in 15 minutes and know I have amazing photos where when I first started out it could have taken 2 hours.
No matter who photographs you, write them a thank you card or kind review. More then likely the amount of time they spent buying props, editing, photographing, and getting your kids to laugh never gets paid more then minimum wage.
3. Props that pop! Some photographers do studio photography and have props they will provide while others customize for each session. However if you want to bring that extra pizzazz props are where it's at and will help your session go more smoothly.
Giant swirly suckers, candy canes, bubble gum, giant ice-cream cones, watermelon slices, or treats that could look cute thrown. Balloons, bubbles, christmas lights, kites, playful things that get your children to really play and laugh. Lovies, blankies, books – things that your children can find comfort in but look cute with what you are wearing too.
4. Change it up! 90's family photos where everyone wears the same color outfits, hands get placed in weird places, & everyone smiles at the camera looking "perfect" is not the style of today. At least not for lifestyle photographers. From an in home session with everyone baking Christmas cookies, to an outdoor session in fresh fallen snow, to candids of children actually playing with toys brought along by the photographer or yourself make up the heart and spirit of family photos today.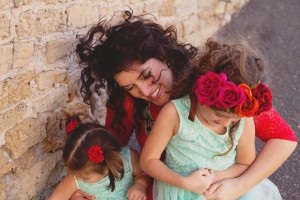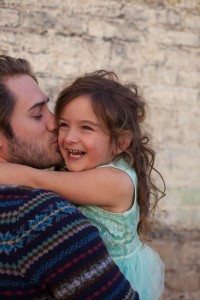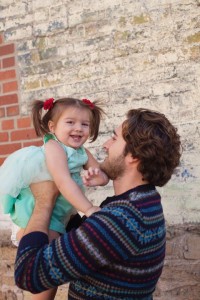 I wanted candids that show our energy and our love, so it took the pressure off everyone and made the whole experience more fun.
5. Let it go. As much as you plan and get things situated, let it go once you get there. If you are the type of person who can't let your kids hair get messy, then bring along a helper so that you can be in the photos and not be disheveled yourself. Let it go if you aren't in "good enough" shape yet, you don't like what you look like in photos, or whatever reason you give for why the kids are just taking family again photos this year. Most of all get in your photos because life is short here's a great blog post on this if you need the extra motivation.
Very Merrily,
Ashleigh Harris